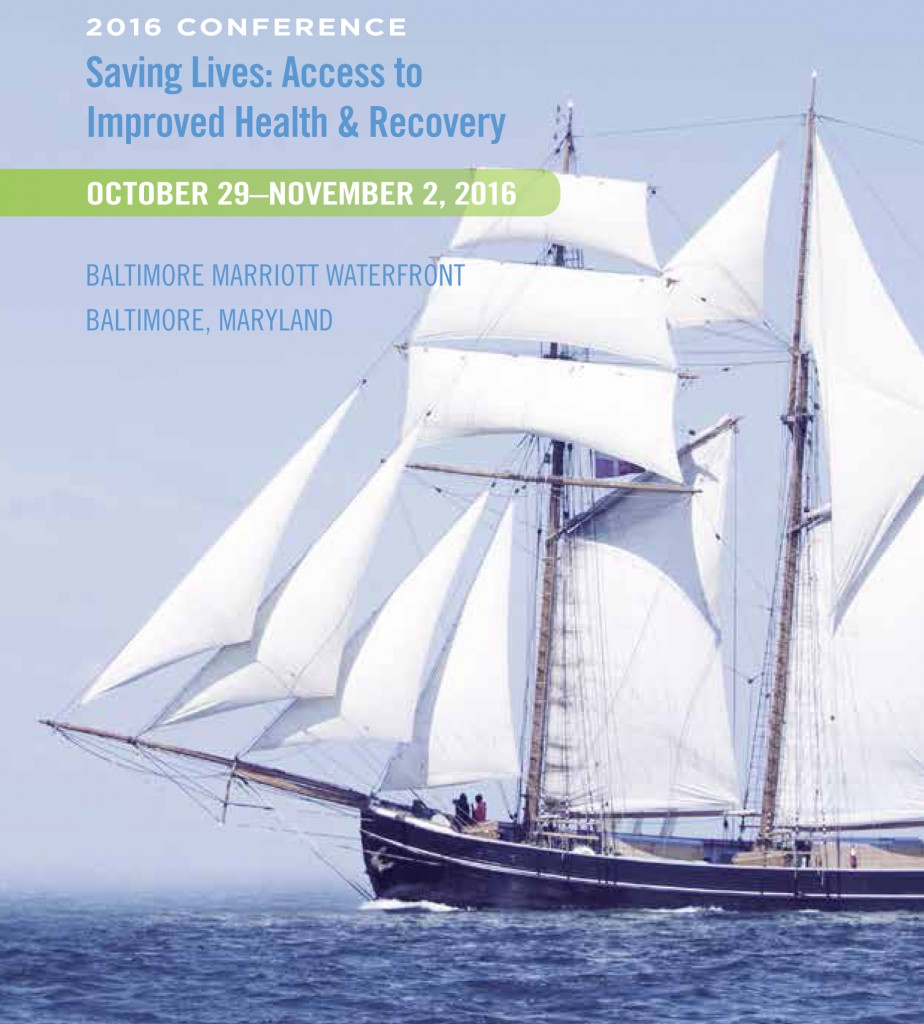 Opportunities for Integration into Substance Use Disorder Treatment and Recovery
Saturday, October 29, 2016
8:30 a.m. – 12:30 p.m.
Alice Bell, LCSW, Prevention Point Pittsburgh, Pittsburgh, PA
Sharon Stancliff, MD, Harm Reduction Coalition, New York, NY
Emily Behar, MS, San Francisco Department of Public Health, San Francisco, CA
Melinda Campopiano von Klimo, MD, Substance Abuse and Mental Health Services Administration (SAMHSA), Rockville, MD
This session will be the first public opportunity to learn about the Substance Abuse and Mental Health Services Administration's (SAMHSA) detailed overdose prevention and response curriculum, which serves to support implementation of strategies discussed in the Opioid Overdose Prevention toolkit and Federal Guidelines for Opioid Treatment Programs. The session will be delivered by four presenters with varied areas of expertise in overdose prevention, recognition, and response.
The presenters will introduce the curriculum, the core concepts, and how to use the curriculum. There will be a discussion of why it is most essential to expand our ability to provide naloxone to those most likely to be present at the scene of an overdose: heroin/opioid users themselves. The presenters will also facilitate discussion of some substance use disorder (SUD) treatment case studies with attendees and various models for integrating overdose prevention in SUD treatment programs and brainstorm some strategies for addressing common barriers.
There will also be a discussion of some of the nuanced details of increasing naloxone access through SUD treatment organizations or collaboration with other organizations in the community. With a sample agency policy as a template, attendees will have the opportunity to develop a policy that fits the context of their respective agencies.
In addition, there will be a discussion about the opioid safety and integrating naloxone access into primary care clinics, including opportunities to collaborate with the primary care providers of SUD patients. Presenters will provide various patient education materials and lead a discussion with attendees about how to decide which materials are appropriate for different contexts and ways to modify the language so that people perceive that they are the intended audience for the materials.
All presenters will facilitate a question and answer session and conclude the session with an explanation of activities and opportunities for overdose prevention support that reflect SAMHSA's commitment to overdose prevention.
Sponsored by the Substance Abuse and Mental Health Services Administration (SAMHSA)