December 02, 2012
Welcome to AATOD's updated website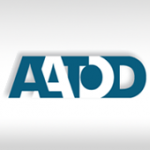 I am pleased to welcome you to AATOD's updated website, which includes pictures from our successful April 2012 National Conference in Las Vegas, Nevada. The conference content was rich, including a number of pre-conference sessions focusing on patient advocacy, Hepatitis treatment in OTPs, increasing access to Medication Assisted Treatment in Drug Courts, and the use of buprenorphine in OTPs.
This conference also featured an expanded international session, focusing on our partnership with EUROPAD in the forming of the World Federation for the Treatment of Opioid Dependence. This international forum included representatives from Europe, Asia, and Africa, demonstrating the expanded work of the World Federation.
This website highlights this international work in addition to our expanded work with the Criminal Justice System in order to provide increased access to Medication Assisted Treatment for opioid addiction. I have also worked with our associates at the Legal Action Center as they produced their impressive report on the Legality of Denying Access to Medication Assisted Treatment in the Criminal Justice System and our work with NDRI and Brown University in conducting attitudinal surveys among Drug Courts and Probation and Parole offices with regard to the use of Medication Assisted Treatment for opioid addiction.
We are also working with our associates in the Coalition for Whole Health as Health Care Reform moves forward now that the Supreme Court has upheld its Constitutionality.
We have continued our work with the Denver Health and Hospital Authority and RADARS™ System in coordinating the work of 75 OTPs in 30 states to better understand the effect of prescription opioid abuse on admissions to OTPs. At the present time, more than 57,000 patients have completed the survey since January 2005. The updated information is also incorporated into the website.
We have recently published guidelines encouraging OTPs to access Prescription Monitoring Program databases as a method of treating our patients more effectively. This document followed one year of work with many policymaking partners and we are of the judgment that it would be helpful in guiding the work of OTPs in treating our patients more effectively.
We also encourage you to access our updated membership section and contact us if you have any interest in joining as individual members, program members, or statewide associations. There is a new document on this website which provides an update of the challenges and opportunities that we face as a field in the coming year. We are also planning for our next National Conference to convene in Philadelphia, Pennsylvania at the Marriott Hotel between November 9-13, 2013.
Sincerely yours,
Mark W. Parrino, M.P.A.
President
AATOD
Filed in
No Comments
There are currently no comments on this article.
Post a Response