Welcome to AATOD's Expanded Website!
I am pleased to welcome you to AATOD's expanded website, which incorporates a number of new sections. Our staff has been working on this expanded website for the past several months and it reflects changing trends in our field in addition to responding to increasing queries from a number of […]
Blog # 3
Focus on the Use of Medications to Treat Opioid Addiction
Written by Mark W. Parrino, MPA – AATOD President
This has been an incredibly dynamic year with regard to the implementation of federal and state policies to increase access to treatment for opioid addiction.
In many respects, this activity […]
Blog #2
Written by Mark W. Parrino, MPA – AATOD President
We are in the final stages of conference planning and many of AATOD's leading initiatives will be discussed during the course of this five day conference. Most of our associates have been following the announcements of this conference over the course […]
Blog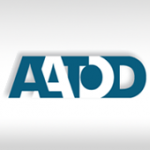 Written by Mark W. Parrino, AATOD President
This represents our first blog. More will follow based on initial responses. You are free to make comments, which can be added to our website. This represents a slightly more informal way of communicating what AATOD is doing in representing the collective interests […]