We would like to inform our field that PBS will be broadcasting a new Frontline documentary "Chasing Heroin" this evening, February 23, 2016.  Please click HERE for the program's description and trailer.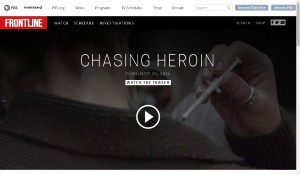 A portion of this documentary was filmed in Seattle and features, among other things our Law Enforcement Assisted Diversion Project (LEAD).  For more information about LEAD and its evaluation please see: 
http://leadkingcounty.org/
We wanted to keep all informed and feel free to email AATOD with any feedback after this PBS broadcast.